Which Online Qualitative Method to Choose
Not sure which method to choose for your qualitative study? This overview could help you choose the suitable approach.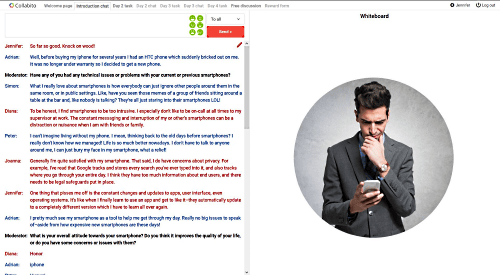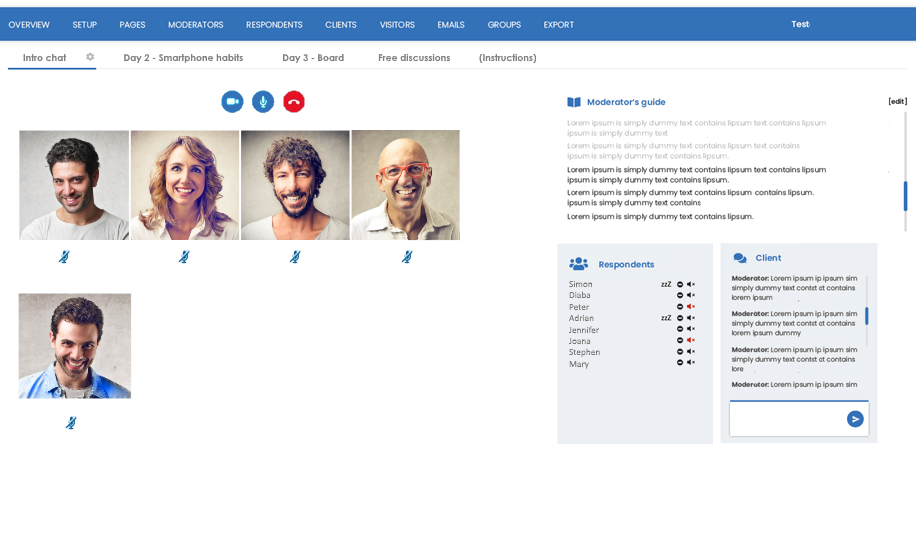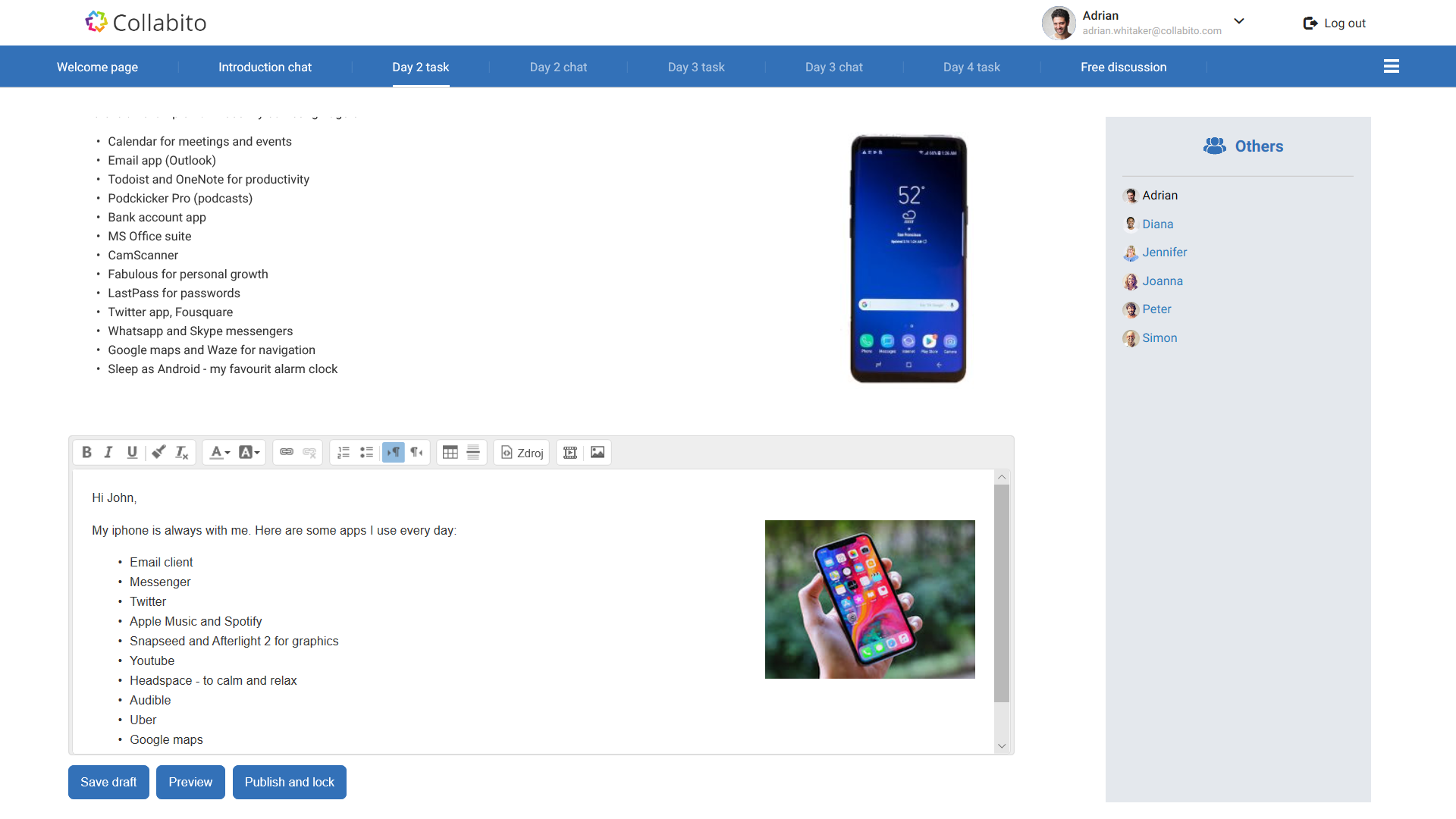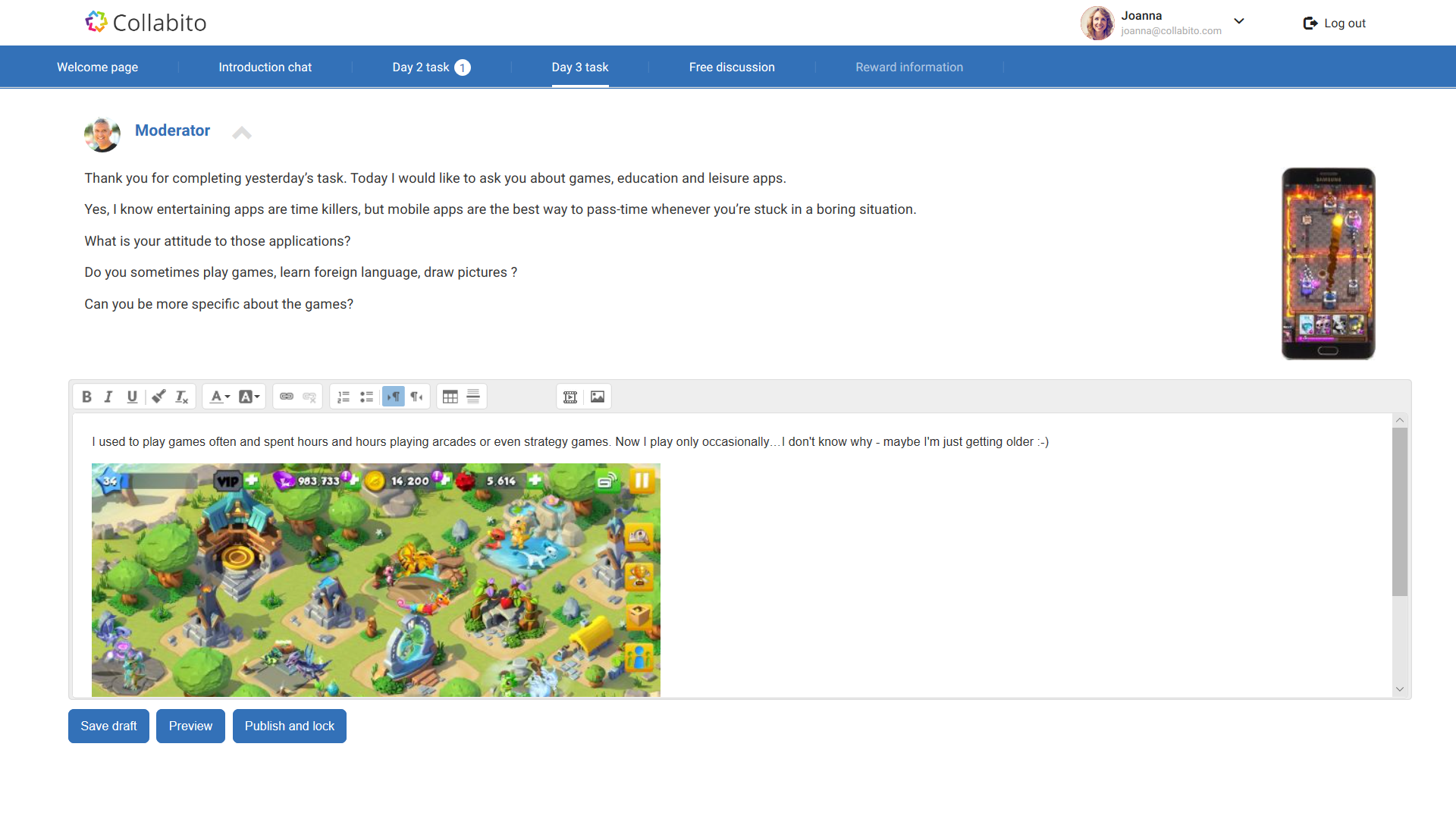 Live chat (text)
All people discuss at the same moment in a virtual room.
Live chat (video)
All people discuss at the same moment using webcams.
Group blog/diary
People write posts or tasks assigned by the moderator and comment posts by others.
Individual blog/diary
Each respondent writes a post assigned by the moderator without seeing other's posts.
Bulletin board focus groups
People submit comments in a classic forum layout.
There are several basic methods in online qual research: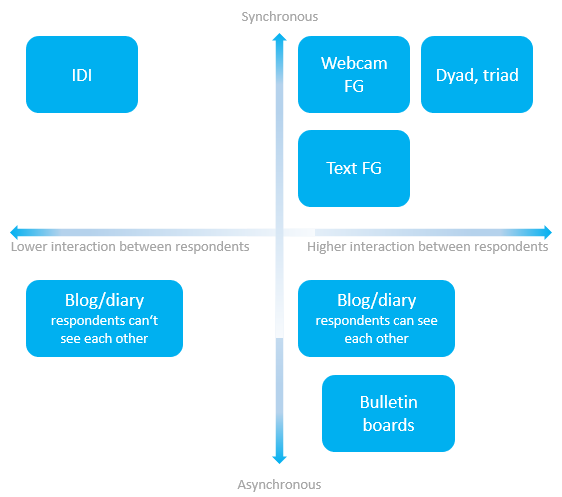 Interaction – individual responses or group conversations?
Determine if you need more individual responses, i.e. not influenced by other participants, or more of a group conversation where people interact and brainstorm together.
Brainstorming, ideation, concept testing or concept developments are usually conducted in groups. B2B study is a typical example of a more individual approach.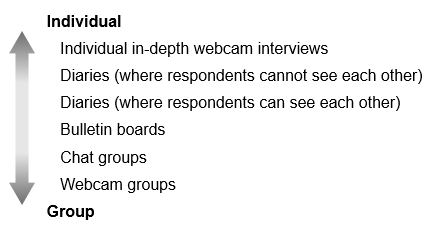 Simultaneously or over time?
Do you need to meet all respondents at the same time, or let people make their submissions at their convenience?
The first case guarantees intense participant interaction; the second gives you more flexibility for respondents and a chance to spend more time thinking about each topic. Sometimes people need some time frame to complete their assigned task (make photo, purchase, try something, etc.).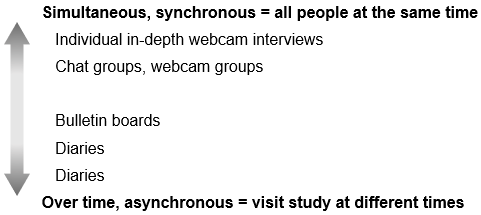 Take the planned number of participants into consideration. Not all methods are suitable for higher numbers of respondents.
You may think that a webcam group is a 100% replacement of the classical in-person focus group, but it's not in terms of recommended participants. We recommend 4-6 people because only one person can speak at a moment and the focus from one respondent to another is slower than in the classical offline group.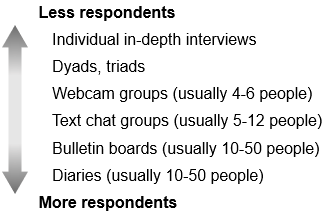 One topic or series of topics?
It's useful to stack more methods sometimes and use the advantages of all methods. You can start with an introductory live group on the first day and then continue with a few daily tasks. Or vice versa.
Focus Group & Discussion Boards Platform
Text-based chat rooms, blogs, diaries, discussion boards, forums for market researchers.