Online Focus Groups: Text-based Live Chats
The text-based online focus group module is the most popular part of Collabito. It provides an easy way how to conduct a live chat session with a moderator and respondents.

Collabito is a cloud software, you do not need to install anything, you and other participants need only a browser.
The moderator leads the discussion with respondents based on the text chat. He writes questions and comments to all participants or send messages to a specific person only.
There are many tools to make the online focus group session more engaging and get more insights: a whiteboard for media presentation, moderator's guide, silent mode and whispering options or drawing on pictures.
You can find all details in the description below.
Moderators
You can assign one or more moderators to your projects. He can discuss with all other participants, mute or kick out anybody and has some administration privileges.
Respondents
Collabito provides an easy way how to add and administer all respondents in the project. There is also an email module for sending bulk invitations and reminders.
Clients
You can invite your clients or colleagues to observe the project. They are not able to communicate with respondents.
Live focus group tools and features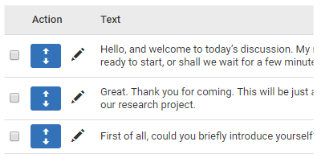 Moderator's guide
The moderator can prepare questions in advance and quickly use them by selecting the question from the control panel during the session.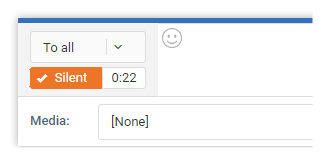 Silent mode
If this function is on, respondents can't see answers of other participants to avoid respondent bias.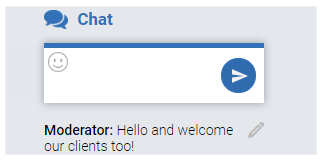 Client chat
Clients cannot write messages to respondents directly. Instead, they can chat with the moderator in the middle panel.
Marker
Moderator can mark interesting messages with an asterisk. This will help find them easier during the analysis.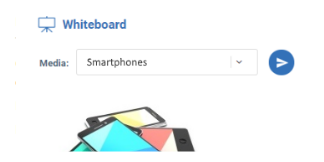 Whiteboard
Whiteboard is a space on respondent's panel where images or videos can be presented by the moderator.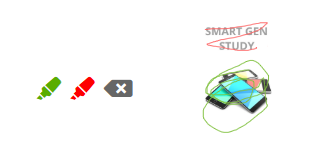 Drawing pencil
Respondents can draw on selected images on the whiteboard to highlight some image areas.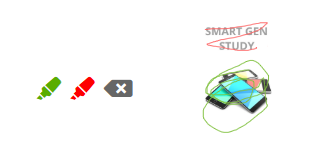 Card sorting
Card sorting activity is available on the whiteboard.
Typing detection
You can see who is typing a message in real-time.
Respondents can see each other and talk to moderator and to other participants.
Every participant can have a specific text color. You can use nicknames instead of their real name.
If the moderator activates the silent mode, new messages of other respondents are hidden until the silent mode is switched off again.
There is a whiteboard space on the right side of the panel. Pictures, videos or youtube videos can be shown here.
The following languages are available for the respondent's interface: English, Spanish, German, Czech, Slovak, Polish, Hungarian. We can quickly localize the system into your language too. The admin panel is in English.