Dobrý den,
jmenuji se Barbora a vítám Vás v našem výzkumu.
Nejprve si prosím přečtěte pokyny a pro vstup do diskuse klikněte na tlačítko Vstoupit níže na této stránce.
1. Zapište Vaše křestní jméno
Po kliknutí na tlačítkou Vstoupit (dole na této stránce) se systém zeptá na Vaše jméno. Zapište ho a klikněte na OK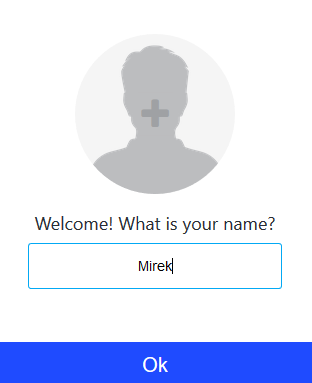 2. Klikněte na ikonu kamery
Po kliknutí se zřejmě Váš prohlížeč zeptá, zda chcete povolit přístup aplikace ke kameře a k mikrofonu. Povolte oboje, abychom se viděli a slyšeli. Bez povolení přenos nebude fungovat.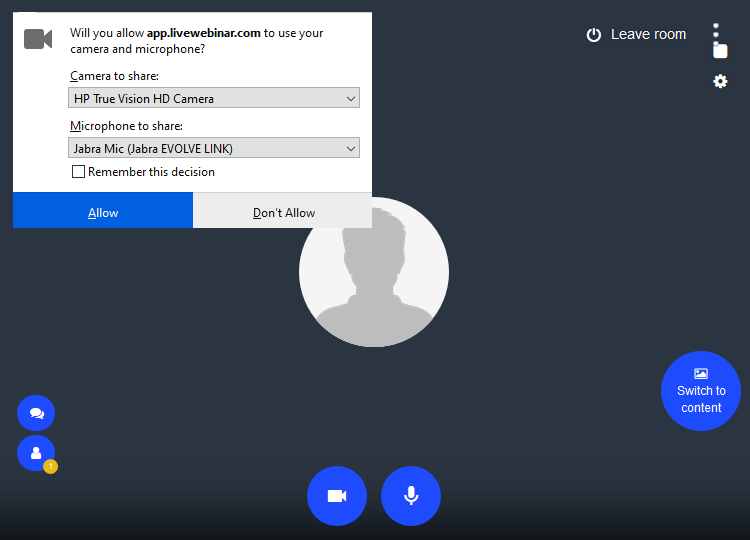 3. Hotovo!
Nyní byste měli být připraveni na diskusi. Počkejte ještě na ostatní účastníky.
V průběhu diskuse Vám může moderátor ukazovat různé materiály, přepínat se mezi nimi a videem můžete pomocí kulatého tlačítka "Swich to content" a "Switch to AV".
Dole na obrazovce uvidíte ještě tři další kulatá tlačítka. První modré s kamerou vypne Vaši kameru, takže Vás neuvidíme, ale zvuk zůstane funkční. Modrý mikrofon naopak vypne Vaše nahrávání zvuku a neuslyšíme Vás. Kliknutím na červené tlačítko telefonu ukončíte hovor úplně.
V případě výpadku se prosím znovu připojte k diskusi pomocí tlačítka VSTOUPIT.
Pokud byste měli jakékoliv otázky nebo potíže, neváhejte mě kontaktovat:
email: barbora.hronova@insightlab.czÂ
Telefon: 607 100 525