Insight Communities
Manage your online insight community easily. Our platform offers a variety of modules to run great pop-up or long-term studies.
Collabito is a simple and affordable solution for your online insight community.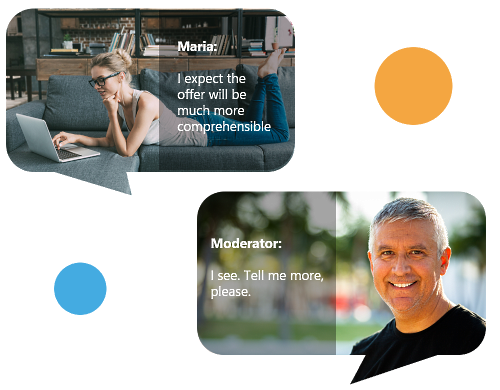 Insight community platform for pop-up communities and long-term studies
Building your research community project has never been so easy, the setup usually takes only a few minutes.
Suitable for many types of communities – from a one-time pop-up community lasting only a few days to a complex long-term study.
Pop-up insight community
Conduct a short-term project to collect respondents' insights on a specific topic. Usually, it takes only a few days or several weeks and includes several main topics.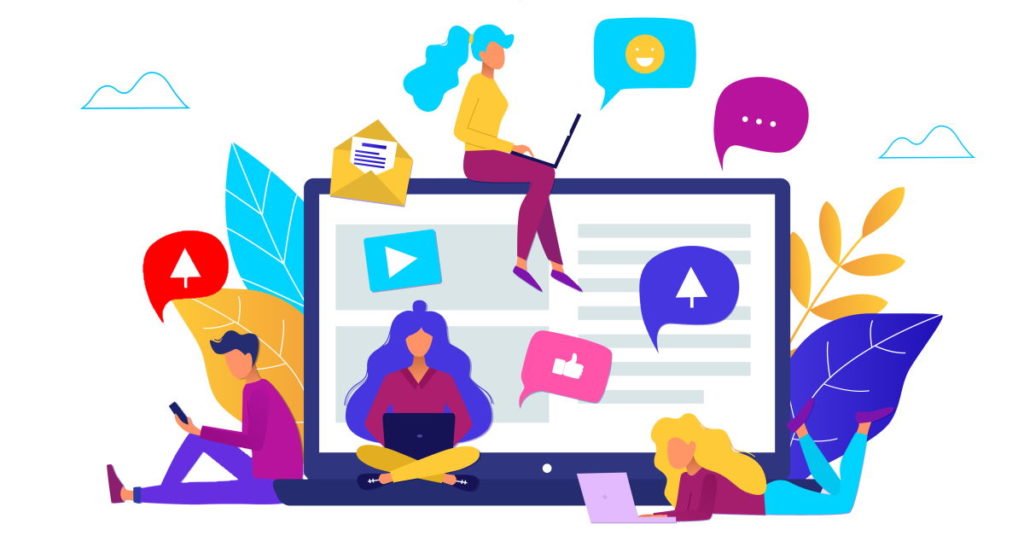 Long-term insight communities
With Collabito, you can create an engaging and sustaining community over the long term.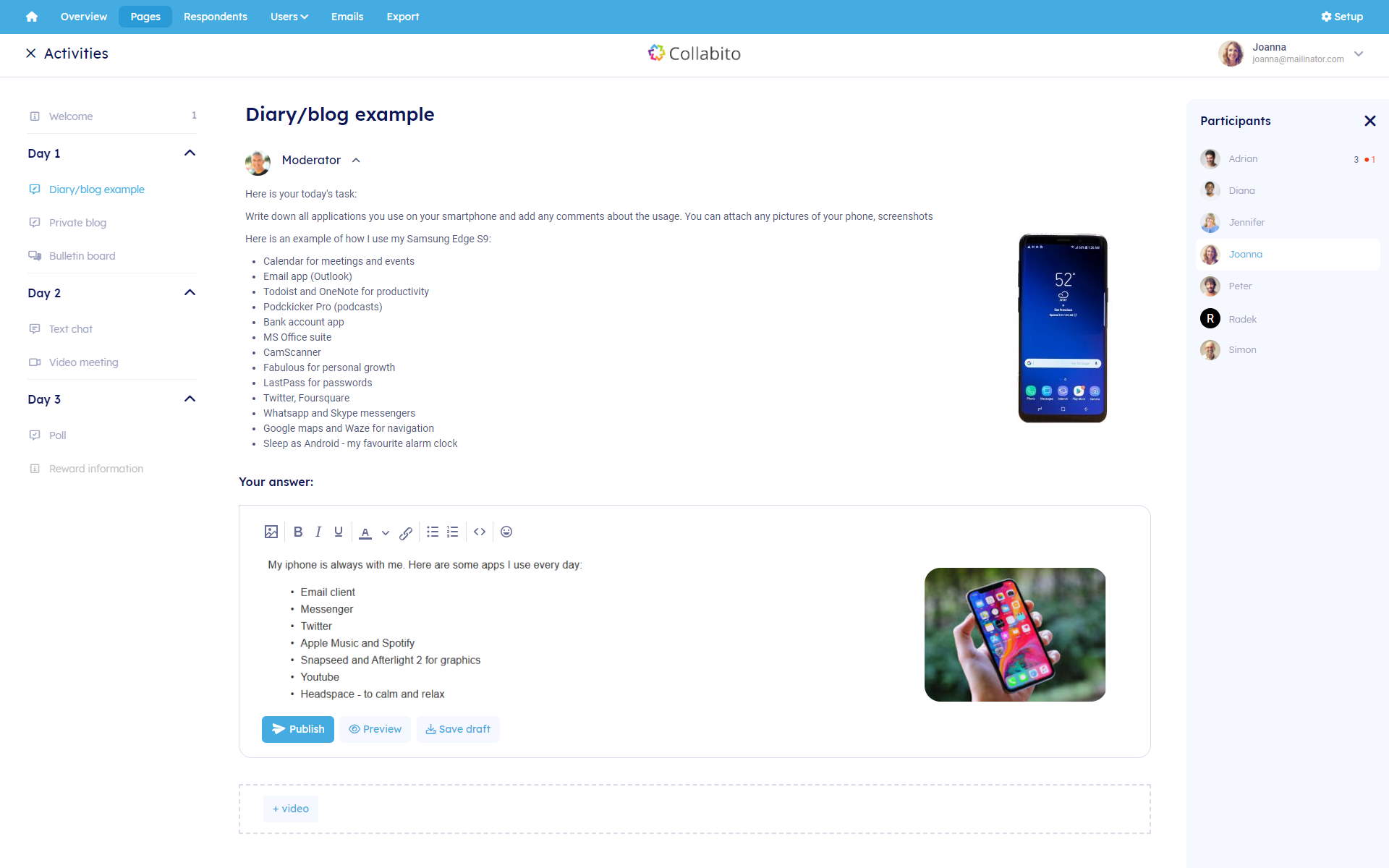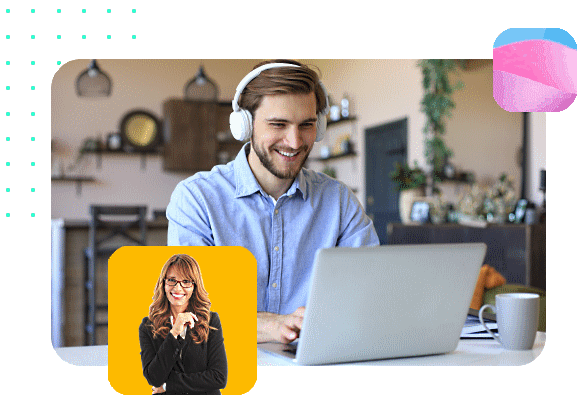 Book a demo
Learn how Collabito works and check if the platform works for your needs. We will show you all the important features in action.
FAQ – Insight Communities
How to recruit members to my insight community?
The recruitment for an insight community is very similar to other research projects. You can use external recruiters, online panel providers, customer databases and other sources. Always keep data protection and GDPR in mind.
What type of devices can respondents use?
The platform is suitable to use across all common devices – laptops, desktops, tablets and mobile phones. In some cases, we recommend using devices with larger displays – for example, if you show images on the whiteboard, card sorting activities etc.