Bulletin Board Focus Groups & Diaries
Collabito also provides over time (asynchronous) discussions as essential parts of your qualitative projects.
No matter if your project has only simple topic or you want to conduct a continuous qualitative study covering many topics.
Our discussion boards can be used in many ways. The setup can easily be customized to suit your needs.
You can invite your respondents to a project where each page represents a separate topic, as well as combine asynchronous bulletin boards with live chats in one project.
Collabito is cloud software, you don't need to install anything. You and other participants only need a browser.
Choose from 3 Types of Asynchronous Focus Groups

Respondents' diaries & blogs
The moderator enters task or discussion topic and each respondent creates a post about the topic or completes the task.
Respondents can see each other and can comment on all posts or other comments.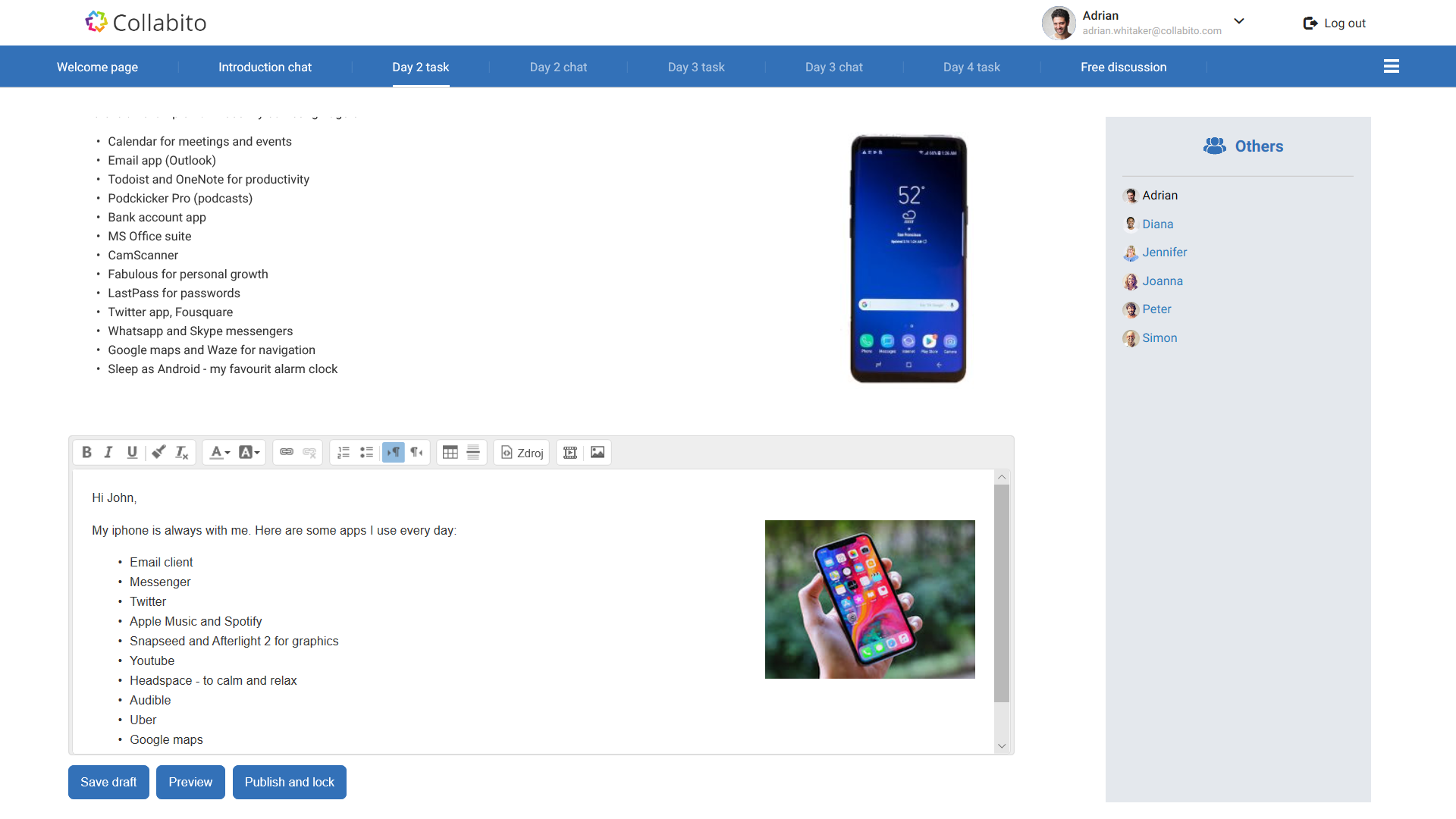 Private diaries & blogs
This module is almost the same as the respondent blog, but respondents cannot see each other.
They communicate only with the moderator.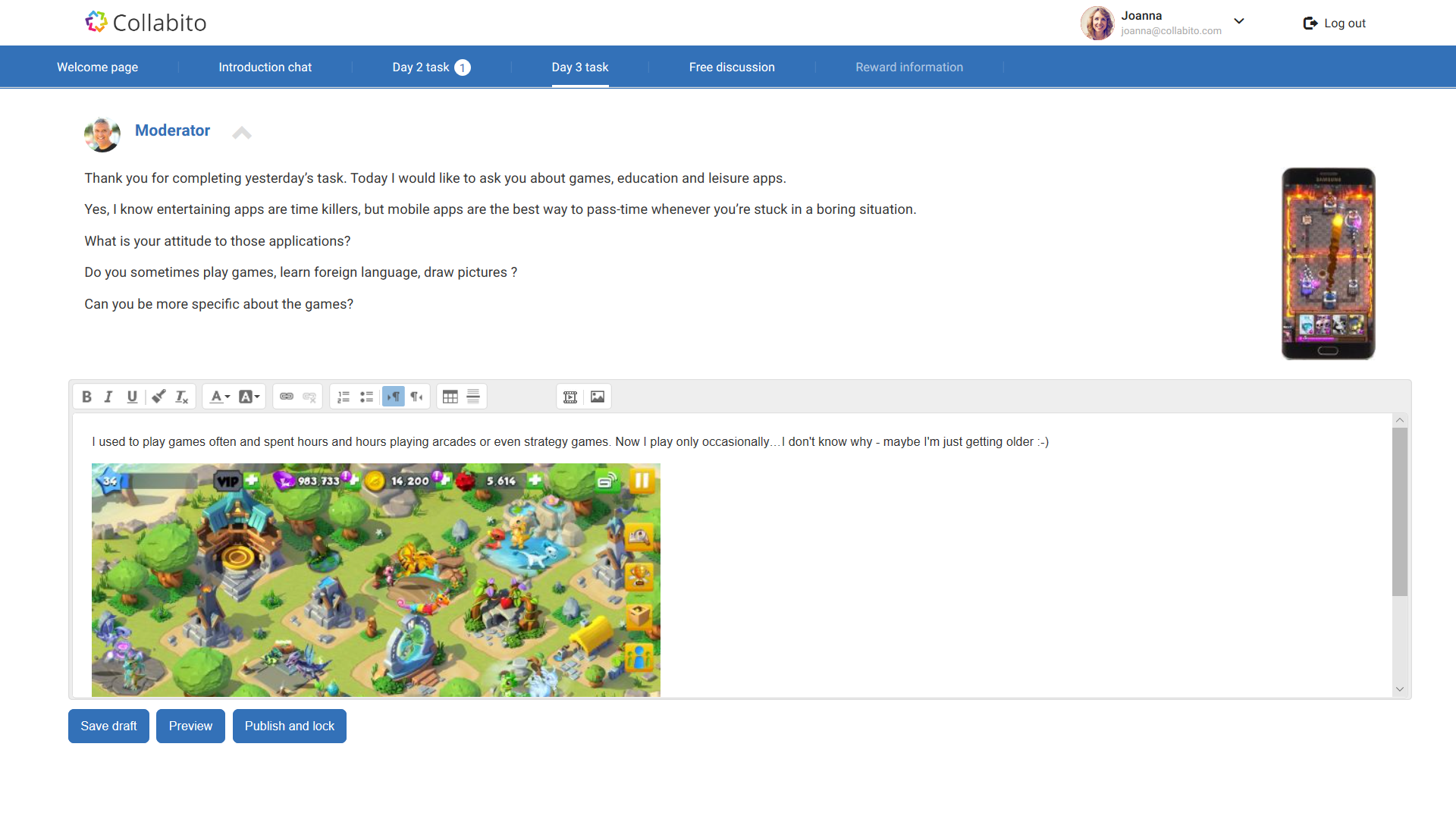 Not sure about the differences? A picture is worth a thousand words. Click the images to zoom in and compare the modules.
Comments
You can add additional block for comments to each board or blog.
Likes & dislikes
All respondents and moderators can evaluate each published post.
Images, photos
People can use images from their computer or upload photos directly from a phone.
Avatars
Participants can upload their photo which will appear next to their posts.
Moderators
You can assign one or more moderators to your projects. They can communicate with all other participants and have some administrative privileges.
Respondents
Collabito provides an easy way for adding and managing all respondents in a project. There is also an email module for sending bulk invitations and reminders.
Clients
You can invite your clients or colleagues to observe the project. They are not able to communicate with respondents.
Need more details or demo?